TLC is now a Sustainable Salon
May, 2021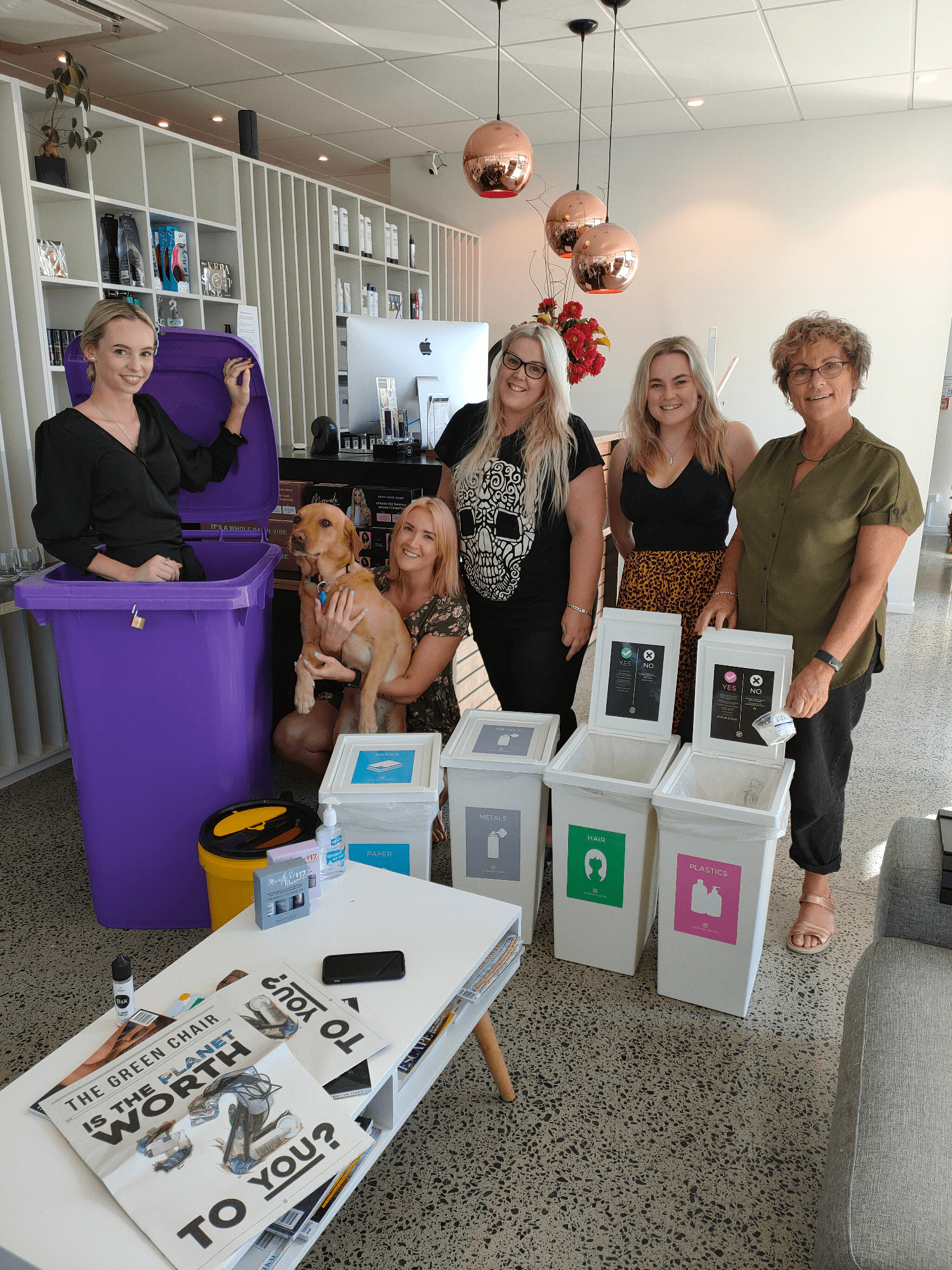 Originating from Australia we are now lucky enough to have a New Zealand based Sustainable Salons. This incredible company helps salons across New Zealand and Australia to minimise the salon footprint. They have established a network of collectors, recyclers, manufacturers and distributors to ensure that 95% of salon waste, materials and rubbish are diverted from our New Zealand landfills.
Sustainable salons started out in 2015 and are constantly looking for new and exciting ways to reuse or recycle salon waste. They currently have eight research projects underway with universities and organisations to find innovative repurposing solutions for salon materials. Plastics are collected, cleaned and up-cycled into new products. Chemicals are collected, pooled and sent to chemical recycling plants where they're neutralised and turned into recycled water. Hair is even collected and stuffed into what they call 'hair bombs' these are used to help clean up oil spills around the world. One of my favourite things about sustainable salons is the help that they provide for local communities and those in need. They provide 61 jobs to date across Australia and New Zealand and 23 of those people have a mental disability. They also work alongside Kiwi Harvest who are a charity based company that work with food business like restaurants, supermarkets, hotels and cafes to rescue the good food they are not able to sell or use and divert it back to the people who are struggling across New Zealand.
There are many other wonderful things that Sustainable Salons do and are trying to do and if you are interested in getting involved or would like to know anymore about the company, I suggest you reach out to them or check out their website or Instagram page.
Like many salon owners I've always recycled as much as possible, but have still hated the amount of waste that salons create. Now with the help of Sustainable Salons I can feel good about my salon footprint and know that my business is doing its best to help protect our planet.