Our hair services
Hairdressing is such a quickly evolving industry and the hairdressing services that we offer at TLC are always at the forefront of fashion. We offer a very bespoke menu to our clients because not everyone has the same hair needs or goals.
We provide everything hair related: cutting, styling, colouring, including on-trend balayage and ombré techniques, formal hair-up, men's cutting and colouring, keratin smoothing, extensions, permanent straightening, bond strengthening services, perming, a wide range of treatments plus lots more.
However, if you are unsure what to book in for or just want to chat to one of us about your hair goals, we encourage you to have a free consultation to determine the best possible outcome for you.
What we do
Cuts
Colour
Blow Wave /
Styling
Smoothing and Straightening
Women
Global or new growth colouring
Blow wave with style finish
Keratin smoothing
Men
Permanent and semi/demi permanent
Formal hair ups
Chemical straightening
Seniors
Foils
Bridal hair
Teens
Balayage and Ombré
Children all ages
Men's colouring
Colour removal
On scalp lightening
If you are having colour for the first time with us, or if you are changing your colour, please book a separate consultation first. This helps us allow the appropriate time for your colour to avoid rushed work.
Conditioning Treatments
Express treatment
A nourishing/strengthening mask including a seven minute scalp massage.
Deluxe treatment
Intensely repairing/hydrating treatment using a highly concentrated liquid that absorbs deeper into the hair structure. Includes a 10 minute scalp massage and hot towel.
Kérastase Fusio Dose
This is our most popular treatment, the Fusio Dose is a bespoke made treatment targeting your specific hair needs. Includes a 10 minute pressure point scalp massage, cleanse and a hot towel.
Olaplex treatment
A two phase treatment working internally to repair the chemical structure of the hair (our most powerful treatment).
Olaplex Mini
A softer version of the Olaplex treatment using only phase 2.
To view our full range of services go to our booking page where you can choose your preferred stylist and make an appointment.
VIEW DETAILED
SERVICES
Book a free consultation
The most important part of having your dream hair starts at the consultation. Whether it is your first time with us or you're a long-time client looking for a complete change, we always think it is a good idea to have a consultation first. That way, we get to know what you want and can give you our best knowledgeable advice to achieve the best possible result, as well as advise on time, cost and an after service hair care plan.
Everyone has different needs and it's important to get this right from the beginning.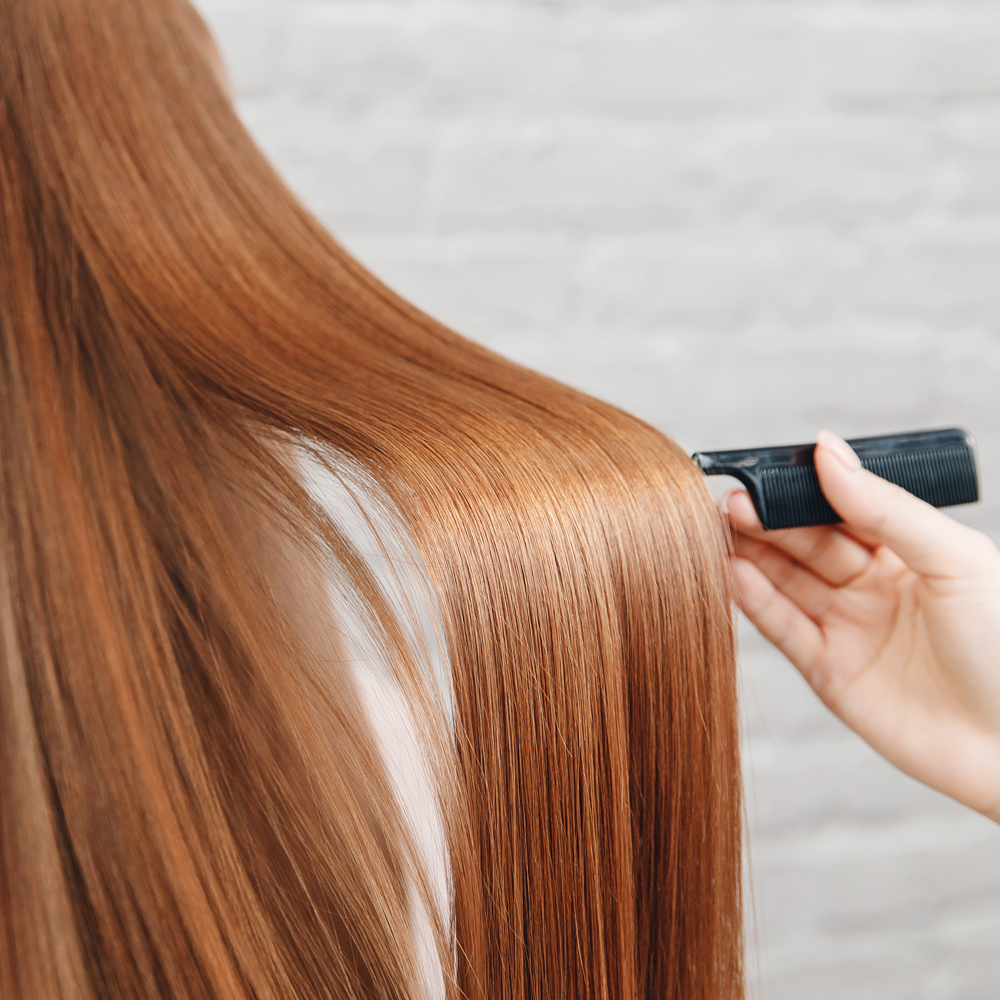 TLC cancellation policy
If you cancel or reschedule your booking less than 24 hours before your appointment you will be charged a 50% cancellation fee. A reminder text is sent out 48 hours prior to your appointment. If you have cancelled at anytime consecutively for 3 times, we will also charge a cancellation fee on your fourth booking. This is put in place out of respect for our stylists time, also for clients waiting to get a last minute appointment.